April in the Rear View Mirror
I gotta say it: I'm not going to miss April.
My father died in April. My mother died in April. A Facebook friend's dog died, and a cousin's dog died, too.
And last week my favorite aunt, my father's sister, also left us.
We also finally completed refinancing our mortgage. And we cashed in our landline telephone and a bunch of TV channels we didn't really watch so we are saving a tiny pile of money next month over what we spent in, say, March or February. But it all adds up. It's been a lot of stress.
I got to see my own sister again, which was terrific. But I also had to say goodbye to her again, which was awful, again.
We had an out of state wedding to travel to which was really nice, but it was a long trip there and a long trip back and we couldn't spend as much time as we'd have probably liked because of that.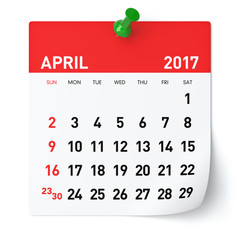 Somehow, I didn't quite get our income taxes tuned-up, so I had to file an extension. Now I noodle a little bit every other day or so on them and hope to get them done in the next few days.
When I was a kid, I somehow had this idea, maybe from fairy tales or something, that at some point everything would work itself out and we would all get to live Happily Ever After. I'm still waiting for that.
I'm happy that we have a better cable bill now. We had a land line mostly because of Mom, Kathie's mother. Why burden her with learning a new phone number after twenty-five years or so? But it's been a year now since she left us in March, and the only calls we got on the landline in the last few months have been people trying to sell us stuff, so it was easy to pull the plug now. I'm happy that we have a lower house payment, now. It'll mean a little more room for repairs and maintenance and upgrades and so on. And I'm happy that we actually get to skip a month or so, for a little breather, before we make our next payment again.
There have been a hundred and one distractions this month. The weather, family obligations, legal obligations, the relentless march of bad news coming out of Washington DC and Mar-A-Lago. I am so very thankful for the family and friends we have. And always, I'm grateful for our little Martin. Amy stopped by the day before she left for home and Martin went nuts when he saw her through the screen door. Amy raised him for a month or so while we waited for the weather to clear enough from both ends for each of us to travel to Hannibal, Missouri so Amy could give him to us. He remembered her and showered her with Doggie Lovin' and full-width tail wags and neck hugs and everything. She loved it. And when she left and I cried, little Martin crawled up on my tummy and licked my tears away, because that's what a Good Dog will do for you, and Martin is most assuredly a Good Dog.
So, we are down to the last hours of April. I hope we don't end up going to war. I hope we don't lose our heathcare coverage. I hope I can get my license exam scheduled soon.
But mostly, I'm just looking forward to getting the Hell out of April, this year.
As my sister Amy so eloquently said, "April can suck it!"